Presenting the Samsung Galaxy S4 Black Edition. The Samsung Galaxy S4 Black Edition features a charismatic design that?will resonate in the hearts of even the most demanding users, an Exynos 5 Octa 5410 processor, 2 GB of Ram and a ?PowerVR SGX544MP3 GPU. Make your life richer, simpler, and more fun. As a real life companion, the new Samsung GALAXY S4 Black Edition helps bring us closer and captures those fun moments when we are together. Each feature was designed to simplify our daily lives. Furthermore, it cares enough to monitor our health and well-being. To put it simply, the Samsung Galaxy S4 Black Edition is there for you..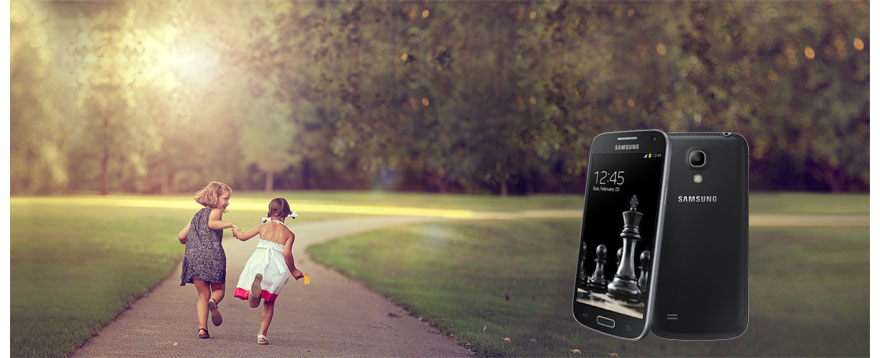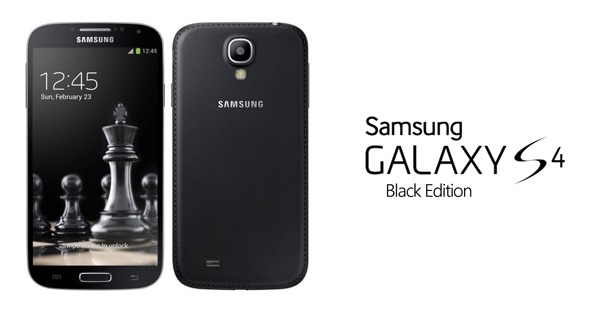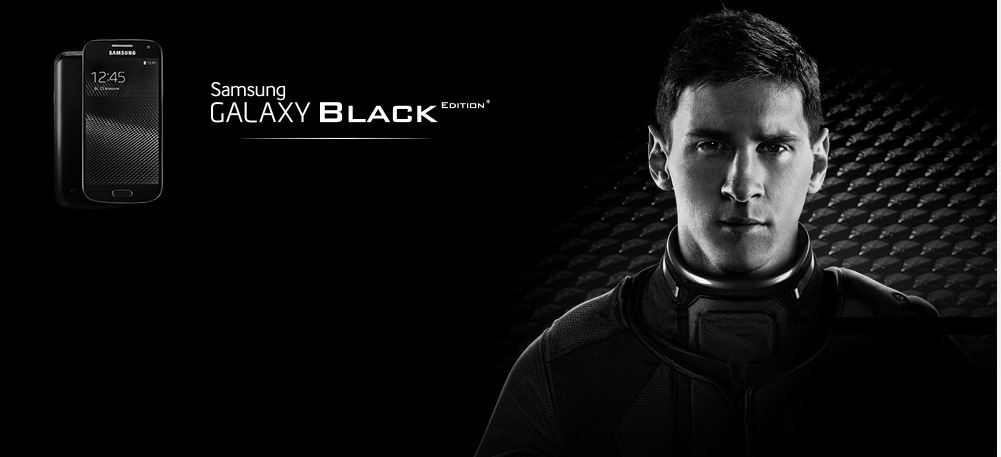 Features
Live in the world of endless possibilities
The design of the Samsung Galaxy S4 Black Edition defies what's possible. The incredibly-wide Full HD Super AMOLED screen fits perfectly within an extraordinarily slim bezel that's encased in a special polycarbonate body, making this the lightest and the most sophisticated GALAXY yet.

Samsung Adapt Display
Optimized display settings that fit you
Give your eyes a rest and let the Samsung GALAXY S4 adjust your view.?With 7 automatic modes and 4 manual modes, the Samsung GALAXY S4?provides the optimal viewing experience. See your favorite videos,?games, books and emails displayed with amazing color quality.?Get the perfect and optimized view with the Samsung GALAXY S4.

Samsung Adapt Sound
Sound, the way it was meant to be heard
Hear everything with the right balance and perfect volume?customized for you. The Samsung GALAXY S4 dials music up and down?and balances left and right audio based on your hearing,?the sound source and your preferences. The Samsung GALAXY S4?provides an optimal sound experience tailored to you.

S Health
Achieve more for your health
Stay active and fit with the Samsung GALAXY S4.?It will track your workouts, daily intake,?and weight levels. Get the current status of your surroundings?for your activities with the Samsung GALAXY S4?s Comfort Level.?It shows your comfort level based on temperature and humidity.?Monitor your progress with both Health Board and various charts.?Together with the Samsung GALAXY S4,?being motivated for better health has never been so easy.

Air View/Air Gesture
A simple and new approach from the ordinary touch
Simply motion your hand at the Samsung GALAXY S4 to accept calls,?change music, or browse the web and your photos with Air Gesture.?How simple is that? Air View makes it quicker, easier, and super-convenient?to enlarge content and photos, preview emails, and speed dial all with?your finger barely hovering over the screen. Even when you?re wearing?gloves, the Samsung GALAXY S4 still responds to your touch.


Samsung Smart Pause
A phone that follows your every move
Building off of the GALAXY S3?s Smart Stay, the Samsung GALAXY S4?knows what you?re doing and intuitively moves along with you.?Whenever you look away, the Samsung GALAXY S4 makes sure to?pause whatever you?re watching, so you don?t miss anything. Amazingly,?Smart Pause resumes where you left off when you look back at the?screen again.

Samsung WatchON
The ultimate TV Remote
Connect your Samsung GALAXY S4 with your home?entertainment system and let it be your TV expert. It suggests?different programs based on your preferences, provides?program schedules, and does the channel surfing for you.?The Samsung GALAXY S4 even allows you to?remotely control the TV or set top boxes.?So sit back, relax and let the Samsung GALAXY S4?take the work and hassle out of TV for you.

Samsung HomeSync
Enjoy your personal cloud
Samsung HomeSync is the optimum personal cloud device for family entertainment.?With 1TB of storage capacity, Samsung HomeSync stores tons of pictures and videos once it's taken?wherever you and your family members are. Bring Android games, movies, TV shows and streaming?content directly into your living room on a large and vivid TV. Mirror Mouse,?the specialized navigating feature of the Samsung GALAXY S4, is a much simpler and?easier way to enjoy all the features of Samsung HomeSync!

Samsung Knox
A new mobile security solution for work and play
Meeting some of the toughest security requirements in the industry?and with the container technology to keep your privacy, Samsung KNOX?helps you use your GALAXY S4 for both work and play with peace of mind.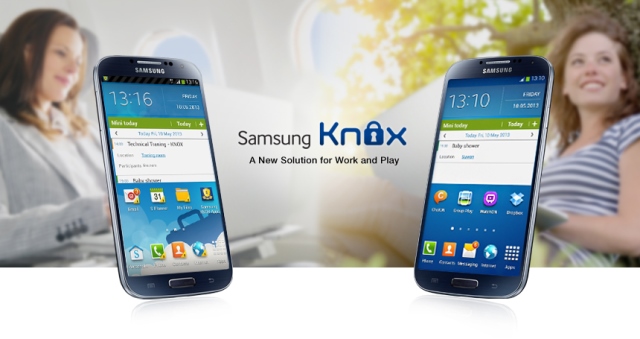 Dual Shot
See both sides of the story
Two cameras, one extraordinary photo. Capture the ?I was there? moments of your life by?simultaneously shooting with the front and rear cameras. Get the shot you want with?more variety of styles to choose from. With Dual Shot, friends and?family can experience everything with you, no matter how far they may be.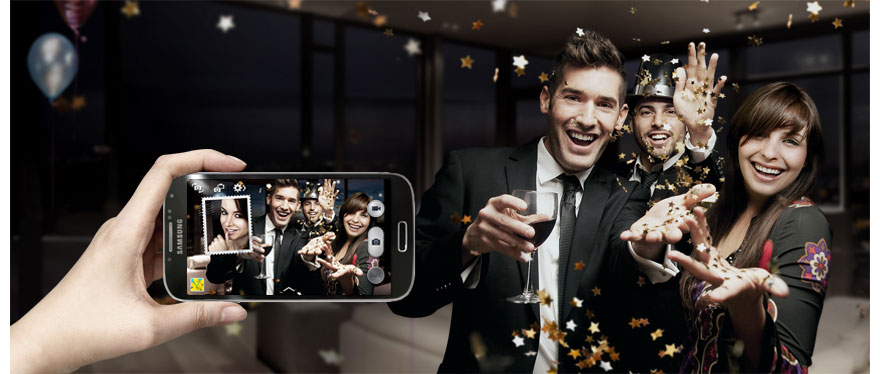 Sound & Shot
Listen to your photos
Every picture you take on the Samsung GALAXY S4 can come with sound.?So now you can remember what was said, played, and heard, not just?what it looked like. It adds another layer of excitement to help you?relive and share every moment of each picture much more vividly.

Drama Shot
Capture every action in one photo
Get a sequence of photos in one frame to create a collage that tells the?story better than a single photo could. Drama Shot lets you take a series of?pictures of any moving subject and puts them together ? so you can see?the detailed action that?s seamlessly merged into one very dynamic photo.

Group Play?
– Share Music
Share the enjoyment with friends
Get your friends together and let them enjoy your?music simultaneously. Wirelessly connect multiple?Samsung GALAXY S4 phones to play games?and share photos and documents.?Get all Samsung GALAXY S4 phones together?and create a powerful sound system that?enhances the sound quality?and keeps the party going.

Story Album
An album for every occasion
Have the Samsung GALAXY S4 organize your photos and create albums?based on specific events or customize them the way you want.?You can even apply themes and choose various layouts.?Then print the photos and hold the memories in your hand.

Samsung Hub
One stop shop for any content you want
With the Samsung GALAXY S4 you can browse and shop through?any content available from every Samsung Hub in one place.?Videos, games, music, learning ? it?s all in one integrated store.?It has what you?re looking for in an easy to use?and stylish magazine layout.

S Translator
No more language barriers
Say or text what you need translated into your new Samsung GALAXY S4?and it?ll read or text back the translation. The Samsung GALAXY S4 is a?handy companion while traveling abroad, allowing you to easily?communicate with locals, discover exotic foreign dishes,?and explore hidden hangouts around the world.

ChatON
More ways to communicate
Share what?s on your screen with one of your friends, even if?you?re both in two entirely different places. Share what?s on the?screen and give accessibility of the phone for easy communication.?Also, use fun features like background change and funny mask?effects for a more advanced chatting experience.?Connect with two of your friends or family on a more intimate level.

Camera Samples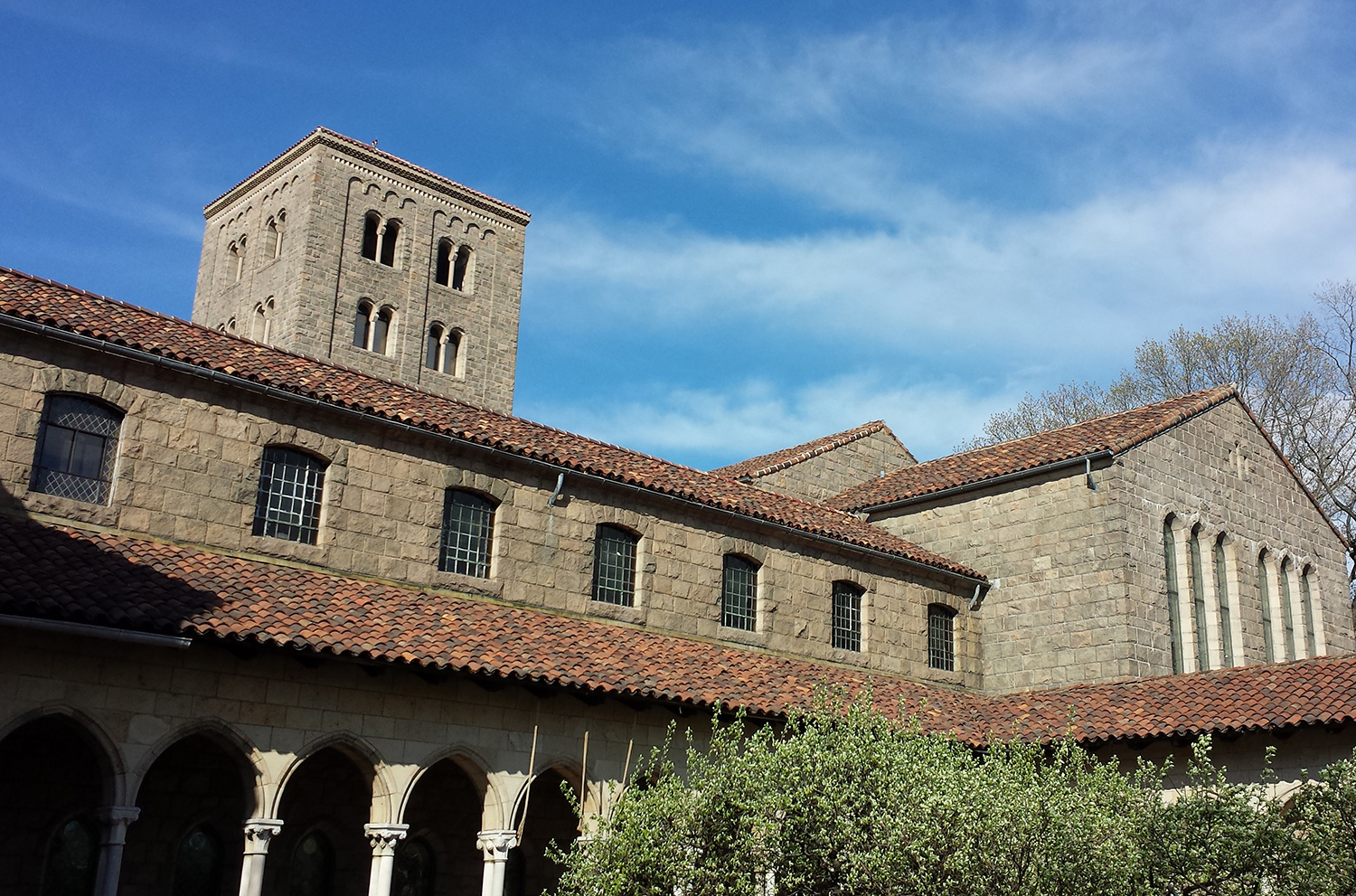 ??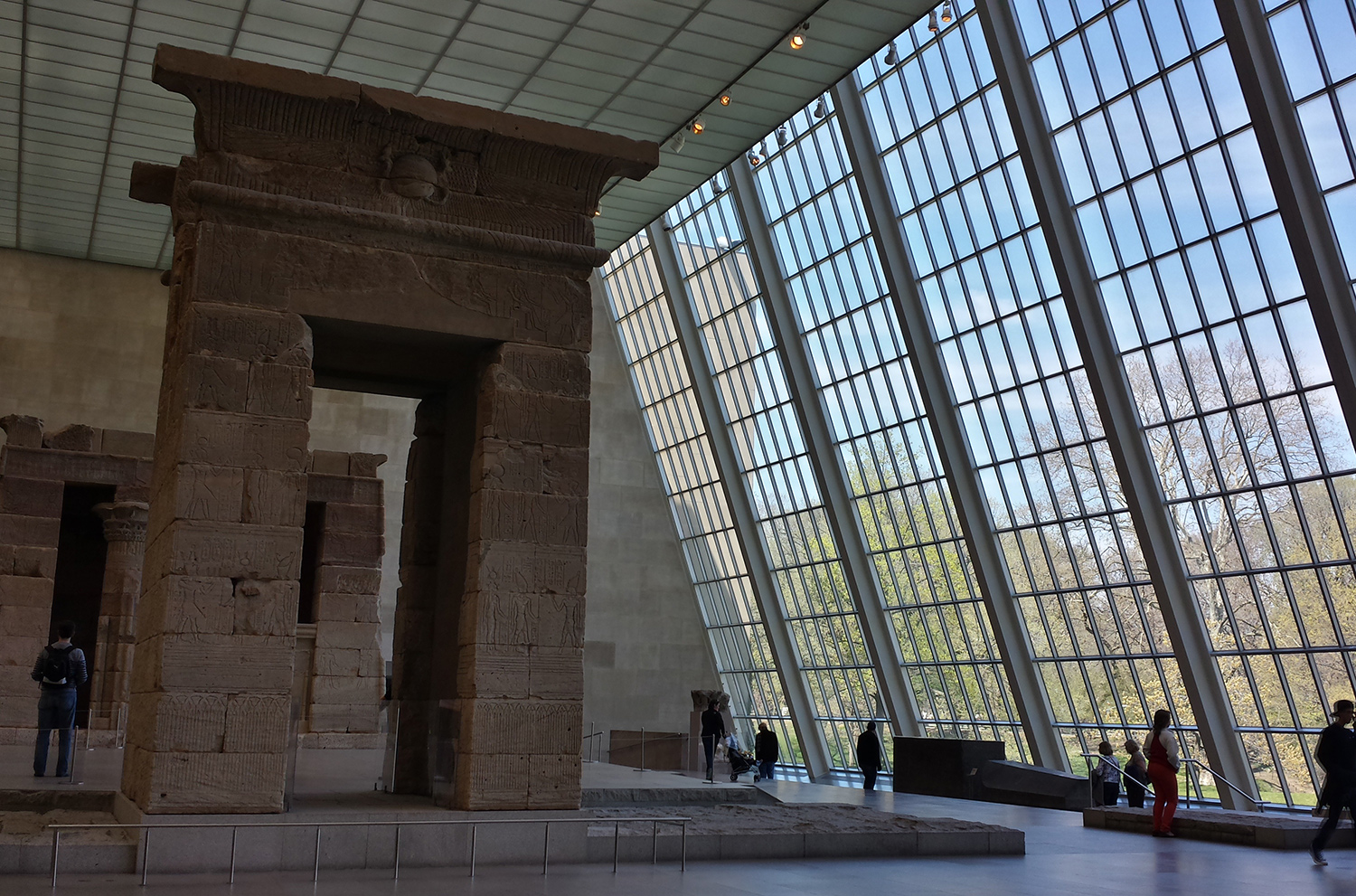 ??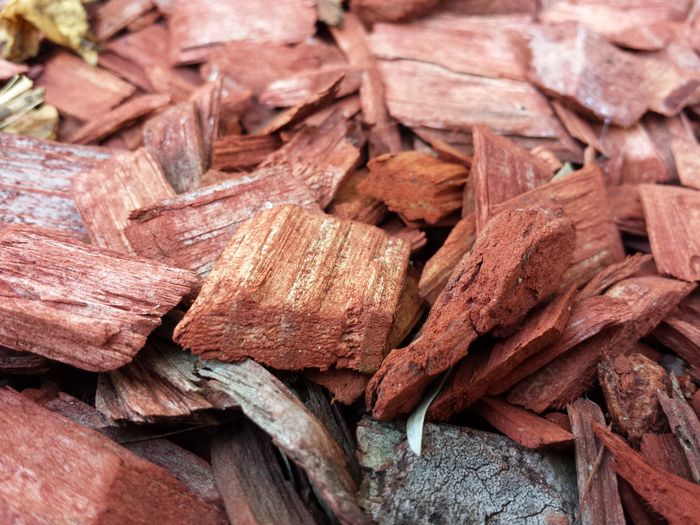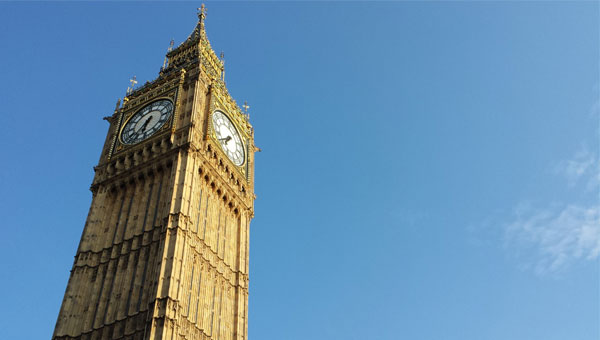 ??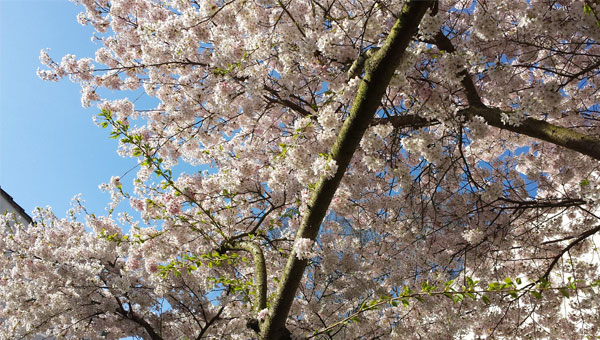 Specifications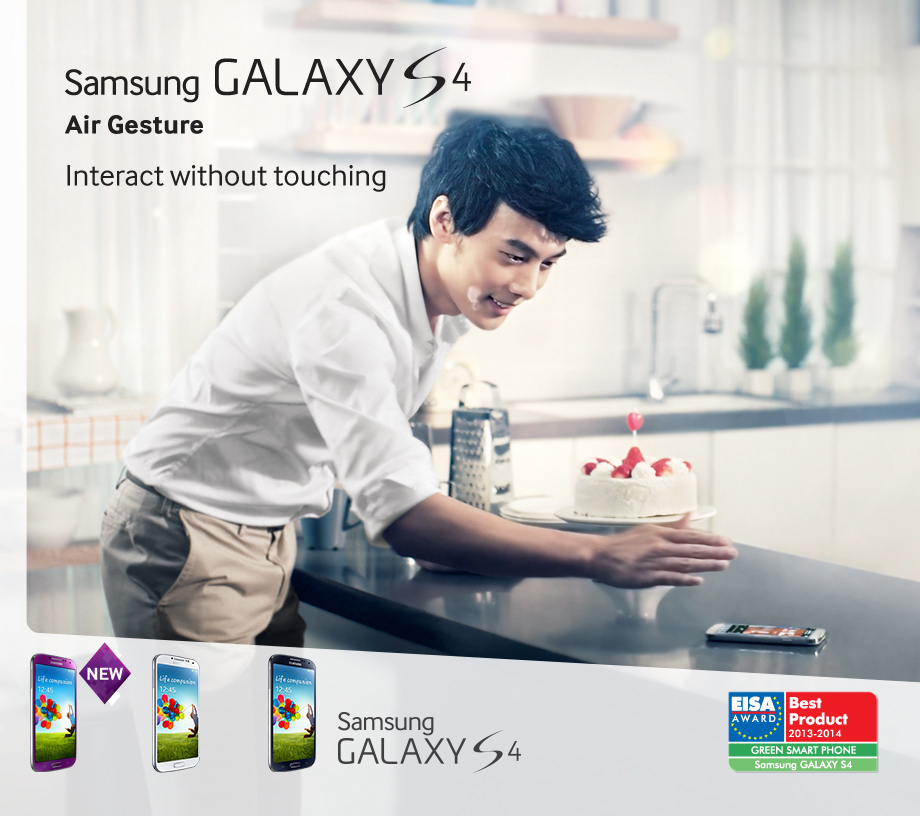 | | |
| --- | --- |
| Platform | ?Android 4.2.2 Jelly Bean, v4.3, upgradeable to v 4.4.2 KitKat |
| Touch Screen | ?Yes |
| Dual Sim | ?No |
| Dual Camera | ?Yes |
| QWERTY Keyboard | ?No |
| Wi-Fi | ?Yes 802.11 a/b/g/n/ac, dual band, wi-fi direct, DLNA |
| Screen Size | ?5 inches |
| GPS | ?Yes |
| Camera Phone | ?Yes |
| Camera Pixel | ?13 MP |
| Camera Flash | ?Yes, LED Flash |
| Processor Type | 1.6 GHz Quad Core Cortex A15 & 1.2 GHz Quad Core Cortex A7 Exynos 5 Octa 5410 processor |
| Frequency Band | ?850 / 900 / 1800 / 1900 |
| Color Display | ?Yes, 16M |
| Resolution | ?1080 x 1920 pixels ?(441 ppi) |
| Bluetooth | ?Yes v 4.0 |
| Video Recorder | ?Yes, 1080p Full HD |
| FM Radio | ?No |
| MP3 Player | ?Yes |
| MMS | ?Yes |
| Web Browser | ?HTML 5 |
| 3G | ?Yes |
| GPRS | ?Yes |
| EDGE | ?Yes |
| Handsfree Speaker | ?Yes |
| RAM | ?2 GB |
| Internal Memory | ?16/32/64 GB |
| Expandable Memory | ?Yes up to 64 GB |
| USB | ?Yes microUSB v 2.0 |
| Talk Time | ?up to 17 hours |
| Standby Time | ?up to 370 hours |
| Dimension | ?136.6 x 69.8 x 7.9 mm |
| Weight | ?130 g |